Gonstead Method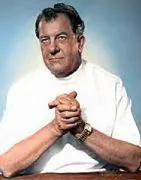 Dr. C. S. Gonstead (1898-1978) was the "Miracle Man" of Chiropractic. His technique became the Hall Mark for the entire profession. With a background in mechanical engineering, he saw the human spine as an intricate engineering wonder and he studied it every chance he had. His work with thousands of spinal cases, his constant clinical studies of the spine, and his own innate knowledge of how the spine works, explains his ingenuity in finding, identifying and correcting subluxations no one else could.

The Gonstead System gives rise to a specific, definite approach, to every segment of the spinal column. The detailed analysis includes instrumentation, digital palpation, motion palpation, visualization, x-ray followed by adjusting the articulations of the spine by hand only!

Dr Lucas Tubbs uses these Gonstead techniques exclusively in his practice since 2002.
---
Certified Chiropractic Sports Physician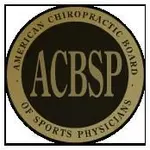 The CCSP certification requires the doctor to attend a minimum of 100 hours of a 120 hour postgraduate CCSP program that entails an intense study of anatomy, physical diagnosis, emergency methods and treatment of sports related injuries. Following the completion of these hours, the doctor must take and successfully pass a comprehensive written examination to receive the CCSP certification. Dr. Tubbs has been certified since 2007.
---
Acupuncture and Meridian Therapy
Acupuncture involves the insertion of extremely thin needles through your skin at strategic points on your body. A key component of Traditional Chinese medicine, acupuncture is most commonly used to treat pain.
Traditional Chinese medicine explains acupuncture as a technique for balancing the flow of energy or life force — known as qi or chi (CHEE) — believed to flow through pathways (meridians) in your body. By inserting needles into specific points along these meridians, acupuncture practitioners believe that your energy flow will re-balance.
In contrast, many Western practitioners view the acupuncture points as places to stimulate nerves, muscles and connective tissue. This stimulation appears to boost the activity of your body's natural painkillers and increase blood flow.
Dr. Tubbs has included Acupuncture as a central part of his chiropractic practice since 2005.
---
SASTM(sound assisted soft tissue mobilization)

Developed by David Graston , these instruments effectively breakdown fascial restrictions and scar tissue by creating controlled micro trauma thus stimulating a local inflammatory response and healing. Dr. Tubbs has used this technique to treat trigger points, heel spurs, tennis elbow and other muscle and tendon inflammatory conditions.
---
Kinesiology Taping (Rocktape)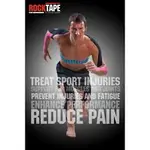 Kinesiology taping is done for musculoskeletal injuries as well a performance enhancement by increasing blood flow to the areas taped. Dr. Tubbs is Fascial Movement Taping certified level 1 and 2, as well as Performance Movement Taping certified with Rocktape, earning the Rock Doc designation. He has also taken Kinesiotape level 1-3.
Dr. Tubbs was privileged to be selected by Rocktape to provide athlete services at the 2014 SW Crossfit Regionals in Salt Lake City, Utah and the 2014 Crossfit Games in Los Angeles, California.
---
Laser Therapy (K-Laser)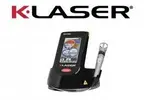 Laser Therapy or "photobiomodulation", is the use of specific wavelengths of light (Red and near infrared) to create therapeutic effects. These effects include improved healing time, pain reduction, increased circulation, and decreased swelling.
Four widely accepted therapeutic benefits of laser therapy are the following:
Biostimulation/Tissue Regeneration
Reduction of Inflammation
Pain Reduction, either Chronic or Acute
Antibacterial and Antiviral
Laser Therapeutic Effects
During each Treatment, laser energy increases circulation drawing water, oxygen, and nutrients to the damaged area. This creates an optimal healing environment that reduces inflammation, muscle spasms, stiffness, and pain. As the injured area returns to normal, function is restored and pain is relieved.
---
Storz EPAT Shockwave Therapy
Plantar Fasciitis
Degenerative Knees
Lateral Epicondylitis
Tendonitis
Bursitis
---
Nutrition and Supplement Advice (Pure Encapsulations and SFH)
Tubbs Chiropractic offers the most complete line of research-based, hypo-allergenic, nutritional supplements with Pure Encapsulations and SFH. Products do not contain hidden fillers, coatings, artificial colors or other excipients that would disrupt or diminish the bioavailability of the ingredients. Additionally, formulas are free of wheat, gluten, nuts and hydrogenated oils.